I honestly, don't have a CLUE (no really, I'm, totally, CLUELESS here!) how this is an issue in the U.S.?
Masking mandates for back-to-school in the U.S., why, with a huge chunk of "you guys" in the States who are, anti-vaxxers, unlike how people like me, (Asians???) who are, fighting, for, the limited resources of vaccines available to us?, fighting against the mask mandates for your children's back-to-school learning sessions…
Masking up, it's NOT for the sakes of taking away your freedom, "children", it's for the safety of everybody, because how would I know, that this other kid sitting next to me in class, does or does not have MERS-CoV? I mean, and you DO realize, how now, there are, the asymptomatic contractions right? As the virus is still, evolving, WAY ahead of all of us here…
And, these masking mandates in some states, are seen as illegal, uh, how is that possible?  I mean, you would think, that nobody wants to, expose her/himself in danger's way, and, by going out in the public places (as the bans of not going out is getting lifted, due to how the majority of the states' populations had already had your vaccinations, save for your, anti-vaxxers out there!), you are, easily exposed, and unless you have one of those, sanitation tunnels set up, leading up into your houses that you need to, walk into, with the spritzing of sanitation fluids (i.e. 99% concentrated alcohol, Clorox, etc., etc., etc. ), to finally, get sanitized before you enter into your homes, there's, NO sure way, to be absolutely certain, that you didn't, bring the virus home.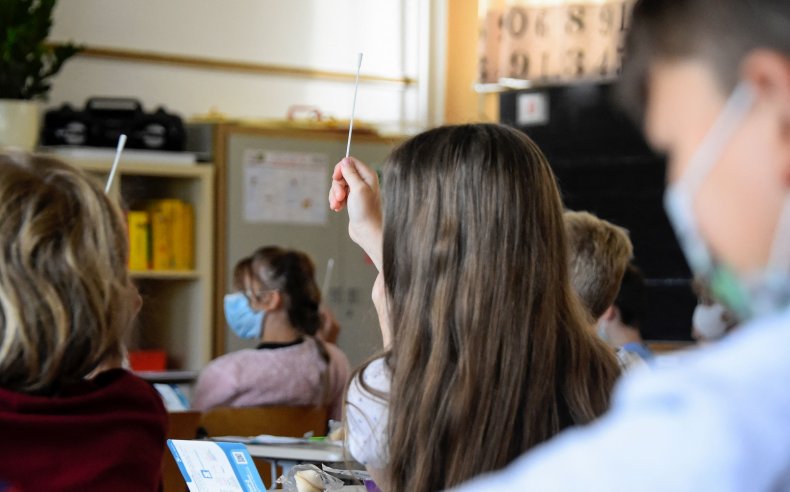 And, yet with the epidemic still high, there are the governments of some states, that are, issuing down the mandates of "no need to wear masks in class or at work"? You realize, how the virus is, passed along by saliva, by contact with infected individuals' bodily fluids, right?
So what's gonna happen if there's an asymptomatic professor, that spits in your face (not intentionally, of course!), but, as the professor gets too enthusiastic about what s/he is, lecturing on, you never know…………and, you bring that virus home, and, guess what's gonna, happen?
You do the math there, why don't ya!