A common activity, a hobby of sorts, shared by this group of, elderly in the community, translated…
The afternoon sun felt, warmed, I took the white poodle that belonged to the elderly woman downstairs out for a walk at the park. As I strolled, I'd heard the voices singing. Taiwanese, Hakka, Japanese, Mandarin.
I'd followed the voices curiously, found that there was a blue pickup parked under the tree at the entrance of the park, with the karaoke machine on it.  And there were, many elderly accompanied by their nurses in wheelchairs there, extending their necks, longing to have a good karaoke session.  They'd started blurting aloud the titles of the songs, and the young owner of the truck made the selections for them, each song costs only, ten-dollars, with everybody taking turns.
like this…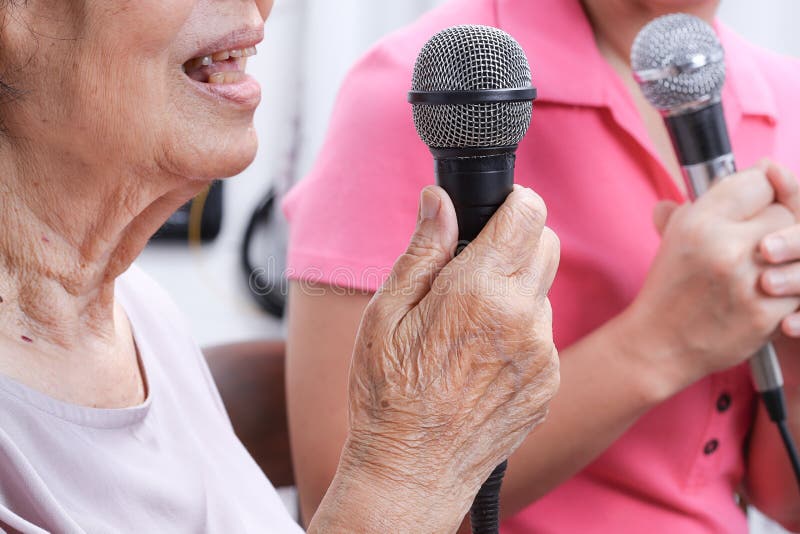 All the elders were smiling and grinning from ear to ear, with the mic to their lips, and one of them, half way through the song, stated, "oops, forgot the lyrics!", and one sang for two lines, then, "the key is too high, I can't get up there!", an elderly gent ordered a classic Taiwanese tune, "Pillows of Two", and after a few lines, he'd sighed, "the pillow fell to the floors!"
And, even though, there were, the multitudes of actions, everybody still laughed and got along joyously. Thinking about how these elders were, immobile, they have only limited place to hang out, the karaoke set up on the truck allowed them to get their voices heard, to get what they feel out, and clearly, this was, worth, more than, any materials. As for whether or not they were excellent as singers, it wouldn't, matter. After all, they are not, professional singers, at their age, willing to open up their mouths to sing, it's, worth, a lot, isn't it?
And so, this, is the hobby that's, shared by this, group of, elderly, and it's, a very important, socialization forum for them, because these elderly are in wheelchairs, or immobilized, and they're mostly kept indoors, but, there's this service provided for them, to hang out together, to sing along together, it's something wonderful, that the older generations can share.