The choice, to decide how we will, leave this world, it's, an important one, signing the DNR, lessons that life have to, offer, off of the Front Page Sections, translated…
"The Right of the Patients' Selves" was signed last January, and Taiwan marches, one step toward "dying easily". The honorary professor of the Changgong University Medical School, Chiao recalled her own caretaking experiences from forty-two years ago, how she had, prepared herself for being charged with "murder", pulled the plug on her own father. And now, she's a terminal cancer patient herself, and set up her own DNR, and planned to "leave the world naturally".
Her father was a retired army general, gone to war, she clearly remembered her father's beliefs about life, not going against what's natural, not forcing life along.
instead of this…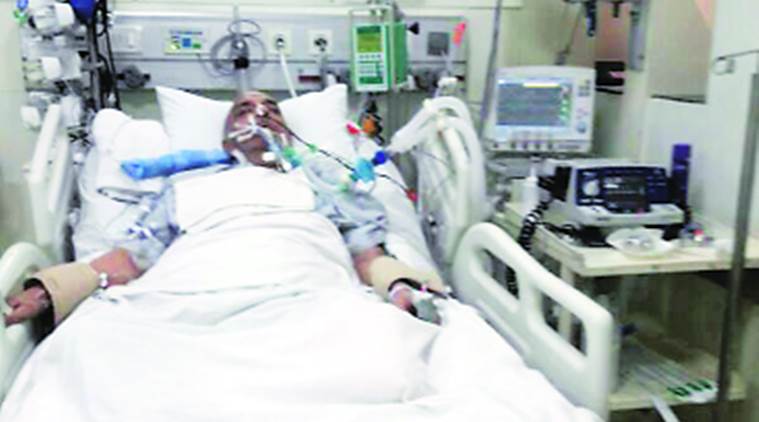 Chiao told, that at age seventy-three, her father started having memory issues, but they couldn't find a reason, they'd not known it was dementia, her father and older brother lived in Taoyuan, one day her father disaprpeared, and seven days later, the police called, told the families that her father had, wandered to Yilan, which was, over hundreds of kilometers away, covered in his own urine and fecal matter, and he couldn't tell them how he got there, what he had for food, or where he'd stayed.
At eighty-six, her father had a cold, which caused pneumonia, and sepsis too, he was hospitalized, Chiao told, that there were tubes connected to her father's body, with the tracheal tubes as well, the doctor was about to place her father on life support, she'd discussed the matter with her older siblings, and, decided to honor the way their father lived, and signed the DNR.
Chiao graduated from the nursing department of N.T.U., back when she was only thirty, she'd stated the wish for all of her family members, the doctor replied back coldly, "How can you all be such unfitting children, how can you let your father die?", seeing how the doctor wouldn't do it, the families asked Chiao to pull the plugs.  For this, she'd read at the medical libraries of N.T.U. for an entire week on the ethics of medical treatment, and proved that her and her families had, made the right decisions.  She said, her father's heart, liver, lungs, and kidneys had all failed, if he were still conscious, he would certainly, NOT allowed so many tubes to get him plugged in, besides, his weight reduced to twenty-seven kilograms, nothing but skins and bones left, unless there's a way to transplant all the vital organs in his body, there's no way to save him, there's no reason to, prolong his, sufferings.
wouldn't you rather have…
"The medical staff members started whispering, said that I was, murdering my own father." Chiao took her clothes, a bible, readied herself for prison after she'd pulled her own father's, plugs. Before she'd taken her father off life support, the treating physician demanded that she wrote on her father's medical records, "The daughter, Ko-Shih Chiao pulled the tracheal tubes herself", and noted the year, the month, the day, the hour, and the second when it was done.
"After the tubes were pulled, my father took a deep inhale, I was so scared, called in all my family", the family stayed by the father's side, until he passed away in peace. Chiao believed she'd made the right decisions, but still struggled with the decisions long. As she worked as the assistant head nurse at VMH in Taipei, she'd had eight terminally ill patients who were tried by their conditions in her two years of working there, and they'd, taken their own lives, it'd pained her even more.
She was diagnosed with breast cancer at age fifty-eight, and it'd relapsed, she was on the target drugs. As the legislation of "Patient right" came last year, she'd set up her medical will, "if I can't be cured, and there's a lot of pains that come, then, I shall, die naturally, no need to prolong my own, suffering.", awhile ago she broke her leg, the doctor said if she get it surgically corrected, it will be healed in just one month, otherwise, she's going to wait for three, four months for it to heal up on its own; she'd assessed, that the drugs she was taking for cancer was causing her white blood cell count to drop, that it wasn't fit for her to go under the knife, and decided to let time take its course, and if it doesn't heal properly, it's the way it's intended to be.
And so, because of her work, she'd seen a ton of people at the terminal stages of life, and realized how important it is, for the ailing to make ones' own choices to whether or not to get resuscitated, and, she'd, honored her own father's wish, despite HOW the outside world perceived her, and she's, made the most important medical decision of her own life herself too.