So glad that it's NOT my day to cook today!!! Translated…
Looking at the table's worth of food he'd prepared, I was, moved, became, dumbfounded! The steamed crab, the pepper shrimps, the pan-seared tofu, the ginseng black-boned chicken…………all of which are, my favorites.
But three months ago before, from when my husband started, cooking the suppers on the weekends, it wasn't, that wonderful scent of food that made my mouth watered that came out of the kitchen, and, what he'd made then, tasted, exactly like what I would take out to throw as trash, what's worse was, he would NOT allow anybody, to criticize his, cooking skills.
To fight to my right to NOT cook on the weekends, I'd fought with him, for almost five years, him being, too macho, and no matter what, he just couldn't accept the fact, that I do NOT want to cook on the weekends. Back then he'd stated it too clearly, that we can go out to eat every now and then, but not every weekend.
Being raised by the feminist era, I naturally could NOT accept the time that women are allowed to have off from being a wife and/or a mother. Taking care of the family during the week, I know I'm reasonable, for NOT wanting to make the meals on the weekends. Should the mothers shoulder everything?
And, we'd disagreed, more and more, and the meals on the weekends became, a war zone, the stresses was, building, I just, wanted to, get away from the warzone, and every time weekend rolled around, I'd, wanted to, not go home for supper, and not wanted my own families to worry, in the end, I can only, wander alone on the streets. Then, my husband got into a silent treatment war, and I felt, defeated, over my own marriage.
One day, at supper, my child asked me abruptly, what his grandma liked to eat from what I cooked? I was stumped, then, said, "tell the truth, I'd never cooked anything for your grandmother ever!"
My child was surprised, "What? Grandma had never had anything you cooked?"
My husband who was already finished, looked at me instantly, then, lowered his head back to his cell phone.
I told my son, "before I wed, I was my mother's baby girl, she'd never made me cook, told me that cooking was hard and hot, and even as we go home to visit her, she still wouldn't allow me to cook."
"So, is that why you cook so much right now, because you love it?", he continued asking. "I don't like to cook, actually, I HATE it!"
"Then why are you cooking every day?", my son actually hoped that he could have burgers every day.
"because nobody will cook for me, because I need to watch out for your health! That's why I'd, grit my teeth, and no matter how I hated it, I still, cooked every single day!"
his turn to cook!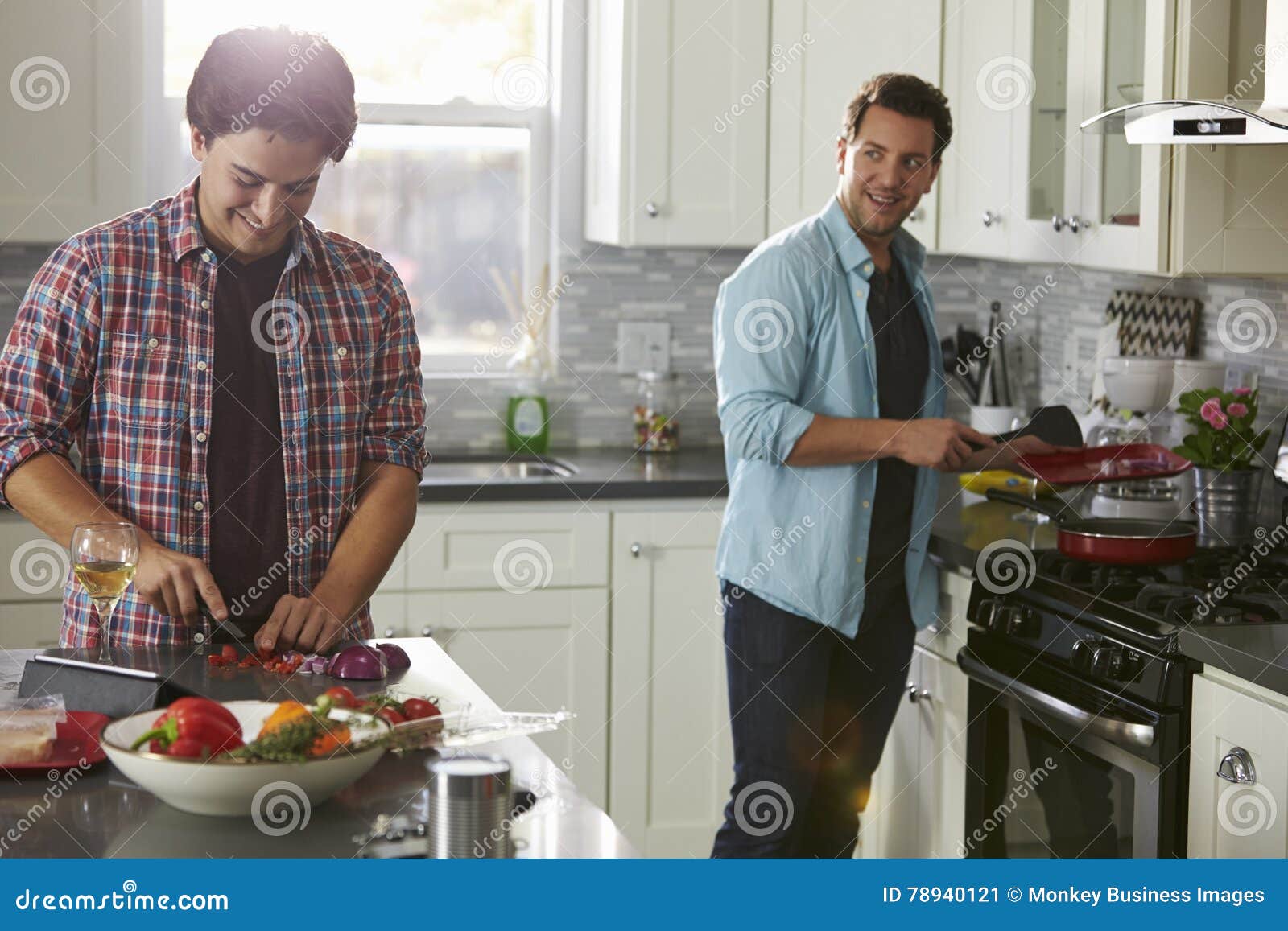 At this time, my husband's cell phone had, turned black and he'd, failed to notice, because he was too focused, "eavesdropping" on my son and I. And, this conversation may have, touched some part of him, and, he'd, turned that into the table's worth of meal three months later, on this, very day.
And so, all it took, was for you, to LET your husband KNOW, that you got tired of having to make every single meal, but, he'd not understood, because you NEVER told him verbally, because you probably thought, that he should, already KNOW it, but he didn't, NOT until he'd eavesdropped into that conversation you had with your son.